SAFETY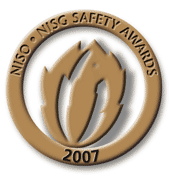 Our Commitment To Health & Safety is set out in our Health & Safety Policy. Our procedures are implemented in the form of a Safety Management System which comprises Site Audits and specialist Safety Training.
In line with best practice the company has purchased defibrillators for site use.
Site Audits
All sites are regularly audited by the Health & Safety Manager to ensure compliance with the systems and procedures and corrective action is taken where necessary. The audit results are reviewed regularly at Senior Management level with a view to achieving continuous improvement. The company is proud of its track record in the area of health and safety and is confident that the procedures in place will ensure that this situation is maintained.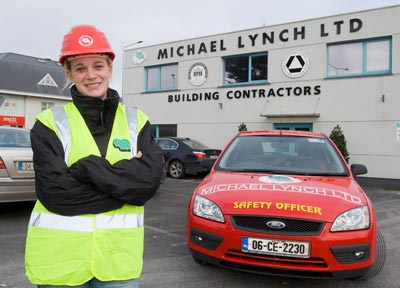 Management Safety Training
All management staff are obliged to complete the "Managing Safely in Construction" course, which is approved and validated by the Institution of Occupational Safety & Health (IOSH), and run by the CIF.
Occupational Safety Training
All employees must successfully complete the "FAS Safe Pass" course and individual Site Safety Induction Training before commencing work on site. A range of courses including Tool box Talks, Occupational First Aid, Fire Training, Manual Handling and Abrasive Wheels Instruction Courses are provided regularly and as required.
Industry Awards
Annual NISO Safety Awards 2005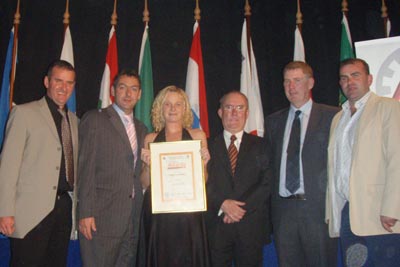 Prestigious Award in the NISO/NISG Occupational Safety Awards 2007
Safety & Health Policy Statement
At Michael Lynch Ltd, we provide our employees with a safe and healthy working environment. Employee safety is a matter of major concern and safety rules and regulations are strictly enforced.
Michael Lynch Ltd shall conduct its business as far as is reasonably practicable, in such a manner as not to expose persons to any risks that may affect their health and safety.
Michael Lynch Ltd is committed to dealing with all identified hazards, firstly by elimination if possible, by substitution or replacements with less hazardous substances, reduction of employee/operative exposure to an internationally acceptable level and as a last resort the use of personal protective equipment.
Our objectives are to provide a safe and healthy working environment for our employees, contractors and members of the public who may be affected by our activities and also to meet our obligations under the Safety, Health & Welfare at Work Act 2005, Safety, Health & Welfare at Work (Construction) Regulations 2006, Safety, health & Welfare (General Application) Regulations 2007 and any other relevant safety legislation.
Michael Lynch Ltd shall, as far as is reasonably practicable, provide and maintain: -
Place, equipment and systems of work that are safe and without risks to health
Adequate arrangements for ensuring the absence of risk in the handling, storage and transport of articles and substances
Sufficient information, instruction, training and supervision to ensure all employees/operatives avoid hazards and contribute positively to their own health and safety at work
Effective planning, organization, control, monitoring and review of protective and preventative measures
Adequate facilities and arrangements for the welfare of all employees/operatives at work
A place of work without risk to health and means of entry and exit that are safe and without risk
Every employee/operative shall take reasonable care for his/her own health and safety and for that of all other people who may be affected by their acts or omissions at work.
It is our intention to review all Safety Documentation in the light of experience and developments and to amend it accordingly on a regular basis. Employees/operatives and others are encouraged to put forward suggestions for improvements to Safety.
Further Information:
If you would like further information on our health & safety policy, please contact our Health & Safety Manager at (065) 682 8343 or email us today.